 About Dead Zero Shooting Park
Welcome to Tennessee's Premier Shooting Park! The park is centrally located 15 minutes from Fall Creek Falls State Park and is 35 min from Chattanooga outer city limits (45 minutes from downtown), 45 min from Cookeville, and 90 min from Nashville! Our 254 acre property boasts varied terrain consisting of prairie fields, natural springs and wooded areas, which gives us the best two 15 station Sporting Clays courses in TN! The Park also features two combination skeet/trap fields and a 3D Archery course. We have over one hundred lanes in our eight shooting bays, which are loaded with reactive steel and paper targets. The crown jewel of The Park is the 25 lane 1,000 yard electronic target rifle range, which is the only one of its kind in the United States! Dead Zero features a 4,000 sq ft ProShop with classroom and lounge, fishing ponds, onsite gunsmith services, and multiple types of training classes through the Dead Zero Academy. The Park hosts many state level and local competitions, private events, and corporate outings.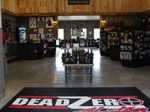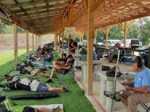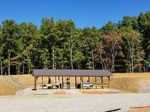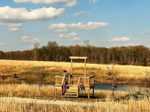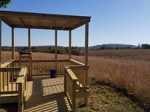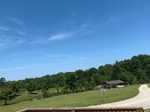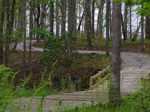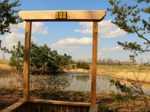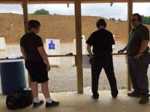 Facility Details
---
Public Range
All Ages Allowed with Supervision
Handicap Accessible
Reloaded Ammo Allowed
Own Ammo Allowed
Fishing On-Site
Private Events
ProShop
Private Instruction
Shooting Range
---
Pistol - Outdoor
Rifle - Outdoor
Shotgun - Outdoor
Muzzleloader - Outdoor
Archery - Outdoor
Pellet - Outdoor
Long Distance
Machine Guns
clay courses
covered five stand
tiered five stand
combination skeet/trap fields
Gun Rentals
---
Pistols
Revolvers
Rifles
Shotguns
What is the phone number for Dead Zero Shooting Park?
The phone number for Dead Zero Shooting Park is (423) 800-7758.
---
Where is Dead Zero Shooting Park located?
Dead Zero Shooting Park is located at 1195 State Route 111 , Spencer, TN 38585
---
What is the internet address for Dead Zero Shooting Park?
The website (URL) for Dead Zero Shooting Park is https://www.deadzeroshooting.com
---
What is the latitude and longitude of Dead Zero Shooting Park?
You can use Latitude: 35.54912590 Longitude: -85.46986850 coordinates in your GPS.
---
Is there a key contact at Dead Zero Shooting Park?
You can contact Dead Zero Shooting Park at (423) 800-7758.
Dead Zero Shooting Park Reviews
v